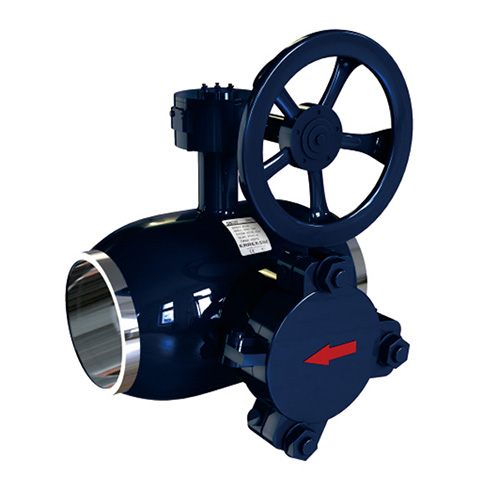 All welded filter ball valve
Valve size: NPS2.5 ~ NPS14 DN65 ~ DN350
Pressure rating: 150LB, PN16 ~ PN25
Material: carbon steel, stainless steel
Design and manufacturing standards: ISO14313, API 6D, GB/T 19672, JB/T 12006
Face to face standards: ASME B 16.10, API 6D
Butt welding valve end standard: ASME B16.25, EN 12627, GB/T 12224
Stress test standards: API 6D, API 598, BS EN 12266 -1
Fire safety test standards: API 607, API 6FA, BS EN ISO 10497
Quality / Product Certification: ISO 9001, API 6D, PED 2014/68/EU, EAC, ATEX and OSHAS 18001
Safety and reliability: in line with SIL3
Contact us
Specification
Valve size: NPS2.5 ~ NPS14 DN65 ~ DN350
Pressure rating: 150LB, PN16 ~ PN25
Material: carbon steel, stainless steel
Design and manufacturing standards: ISO14313, API 6D, GB/T 19672, JB/T 12006
Face to face standards: ASME B 16.10, API 6D
Butt welding valve end standard: ASME B16.25, EN 12627, GB/T 12224
Stress test standards: API 6D, API 598, BS EN 12266 -1
Fire safety test standards: API 607, API 6FA, BS EN ISO 10497
Quality / Product Certification: ISO 9001, API 6D, PED 2014/68/EU, EAC, ATEX and OSHAS 18001
Safety and reliability: in line with SIL3
NACE: in accordance with MR 01-75 / ISO 15156
Optional valve actuators: polished rods, gears, handles, pneumatic actuators, hydraulic actuators, gas actuators,
Gas oil actuator, electric actuator, hydraulic/electric actuator, hydraulic actuator
Seal rating: API 598 (zero leak), grade six (FCI 70-2), API 6D
Characteristics
Fully welded body structure to avoid leakage.
Since the seat is made of a carbonized Teflon seal ring and a spring, it is highly adaptable to changes in pressure and temperature, and does not cause any leakage within the marked pressure and temperature range.
30 years of effective service life, maintenance-free, and the same life as the pipeline.
Compared with similar products of the same type, the valve body is small, light in weight and beautiful in appearance.
The filter and the ball and the side valve body are both pressed and formed by a seamless steel pipe. The valve stem is sealed with a double O-ring and has a blow-proof function.
The filter adopts the slope type design to ensure that the valve passes normally under the condition of blocking the impurity particles, and the valve works normally. The pressure relief valve design can adjust the pressure difference between the valve body and the outside to improve the safety performance of the valve. At the same time, the ball valve can be used instead of the pressure relief valve, which is more time-saving, labor-saving, convenient and flexible.