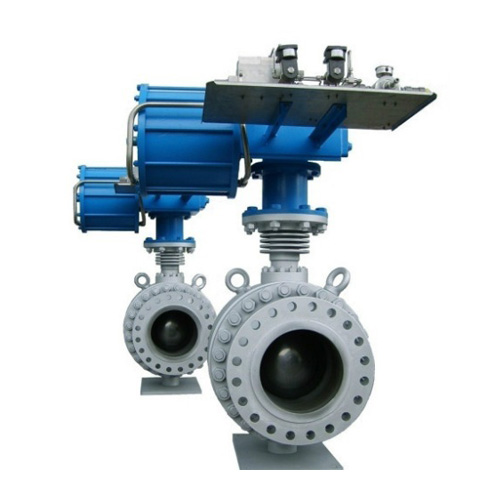 High temperature and high pressure ball valve
Valve size: NPS1/2 ~ NPS14 DN15 ~ DN350
Pressure rating: 150LB ~ 2500LB, PN6 ~ PN420
Material: 304, WC9, F92, 310S, GH3128
Design and manufacturing standards: ISO14313, API 6D, DIN 3357-1, GB/T 19672
Butt welding valve end standard: ASME B16.25, EN 12627, GB/T 12224
Flange end standard: ASME B16.5, ASME B16.47, EN 1092, GOST 12815, GB/T 9113
Stress test standards: API 6D, API 598, BS EN 12266 -1
Fire safety test standards: API 607, API 6FA, BS EN ISO 10497
Quality / Product Certification: ISO 9001, API 6D, PED 2014/68/EU, EAC, ATEX and OSHAS 18001
Contact us
Specification
Valve size: NPS1/2 ~ NPS14 DN15 ~ DN350
Pressure rating: 150LB ~ 2500LB, PN6 ~ PN420
Material: 304, WC9, F92, 310S, GH3128
Design and manufacturing standards: ISO14313, API 6D, DIN 3357-1, GB/T 19672
Butt welding valve end standard: ASME B16.25, EN 12627, GB/T 12224
Flange end standard: ASME B16.5, ASME B16.47, EN 1092, GOST 12815, GB/T 9113
Stress test standards: API 6D, API 598, BS EN 12266 -1
Fire safety test standards: API 607, API 6FA, BS EN ISO 10497
Quality / Product Certification: ISO 9001, API 6D, PED 2014/68/EU, EAC, ATEX and OSHAS 18001
Optional valve actuators: polished rods, gears, handles, pneumatic actuators, hydraulic actuators, gas actuators,
Gas oil actuator, electric actuator, hydraulic/electric actuator, hydraulic actuator
Seal rating: API 598 (zero leak), grade six (FCI 70-2), API 6D
Characteristics
The ball is machined by automatic grinding technology. The ball and seat are specially hardened and can be tightly closed with any standard valve seat.
Excellent sealing performance, zero gas leakage
Anti-particle design.
The stem is blown out to prevent the stem from being ejected from the valve body due to improper operation.
It is equipped with fireproof and anti-static devices to prevent fires.
Flexible action, small opening and closing torque
Modular design, unique structure and long service life