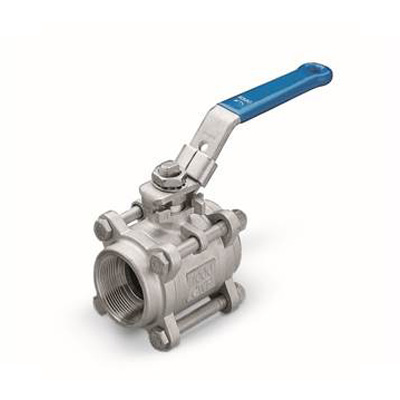 Cast steel thread ball valve
Valve size: NPS1/4 ~ NPS2 DN10 ~ DN50
Pressure rating: 600PSI ~ 3000PSI, 800LB
Material: carbon steel, stainless steel, duplex, super duplex steel, Inconel alloy
Design and manufacturing standards: API 608, DIN 3357-1, GB/T 12237
Face to face standards: ASME B 16.10, GB/T 12221
Valve end standard: ANSI B1.20.1, GB/T 7306-2000
Stress test standards: API 598, BS EN 12266 -1, GB/T 13927
Quality / Product Certification: ISO 9001, API 6D, PED 2014/68/EU, EAC, ATEX and OSHAS 18001
Safety and reliability: in line with SIL3
Contact us
Specification
Valve size: NPS1/4 ~ NPS2 DN10 ~ DN50
Pressure rating: 600PSI ~ 3000PSI, 800LB
Material: carbon steel, stainless steel, duplex, super duplex steel, Inconel alloy
Design and manufacturing standards: API 608, DIN 3357-1, GB/T 12237
Face to face standards: ASME B 16.10, GB/T 12221
Valve end standard: ANSI B1.20.1, GB/T 7306-2000
Stress test standards: API 598, BS EN 12266 -1, GB/T 13927
Quality / Product Certification: ISO 9001, API 6D, PED 2014/68/EU, EAC, ATEX and OSHAS 18001
Safety and reliability: in line with SIL3
NACE: in accordance with MR 01-75 / ISO 15156
Valve Actuator Options: polished rod, handle, pneumatic actuator, electric actuator
Sealing level: API 598 (zero leak), grade six (FCI 70-2)
Characteristics
The valve body is a three-piece type, which is a casting material. Since the casting is not limited by the shape, the material is more economical and the cost is low.
Soft sealing seat, low torque and reliable sealing.
Beautiful appearance, reliable quality and low price.
Threaded for easy installation.