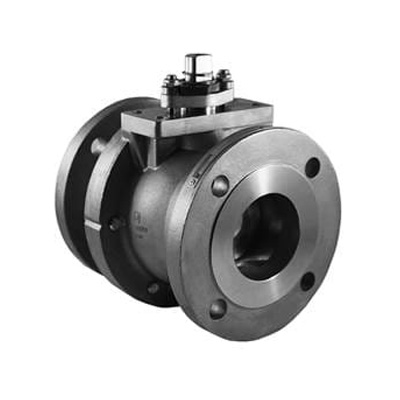 Cast steel ball valve
Valve size: NPS2 ~ NPS56 DN15 ~ DN1400
Pressure rating: 150LB ~ 2500LB, PN6 ~ PN420
Material: carbon steel, stainless steel, low temperature carbon steel, duplex, super duplex steel, Inconel alloy
Design and manufacturing standards: ISO14313, API 6D, DIN 3357-1, GB/T 19672
Face to face standards: ASME B 16.10, API 6D, GB/T 13927
Butt welding valve end standard: ASME B16.25, EN 12627, GB/T 12224
Flange end standard: ASME B16.5, ASME B16.47, EN 1092, GOST 12815, GB/T 9113
Stress test standards: API 6D, API 598, BS EN 12266 -1
Fire safety test standards: API 607, API 6FA, BS EN ISO 10497
Quality / Product Certification: ISO 9001, API 6D, PED 2014/68/EU, EAC, ATEX and OSHAS 18001
Contact us
Specification
Valve size: NPS2 ~ NPS56 DN15 ~ DN1400
Pressure rating: 150LB ~ 2500LB, PN6 ~ PN420
Material: carbon steel, stainless steel, low temperature carbon steel, duplex, super duplex steel, Inconel alloy
Design and manufacturing standards: ISO14313, API 6D, DIN 3357-1, GB/T 19672
Face to face standards: ASME B 16.10, API 6D, GB/T 13927
Butt welding valve end standard: ASME B16.25, EN 12627, GB/T 12224
Flange end standard: ASME B16.5, ASME B16.47, EN 1092, GOST 12815, GB/T 9113
Stress test standards: API 6D, API 598, BS EN 12266 -1
Fire safety test standards: API 607, API 6FA, BS EN ISO 10497
Quality / Product Certification: ISO 9001, API 6D, PED 2014/68/EU, EAC, ATEX and OSHAS 18001
Safety and reliability: in line with SIL3
NACE: in accordance with MR 01-75 / ISO 15156
Optional valve actuators: polished rods, gears, handles, pneumatic actuators, hydraulic actuators, gas actuators,
Gas oil actuator, electric actuator, hydraulic/electric actuator, hydraulic actuator
Seal rating: API 598 (zero leak), grade six (FCI 70-2), API 6D
Characteristics
The valve body is cast from high quality materials and a reasonable casting process. It is suitable for all shapes and costs less than forged steel.
Seat piston effect: 1. Both upstream and downstream are single piston effect valve seat, namely DBB function; 2. Both upstream and downstream are double piston effect valve seat, namely DIB-1 function; 3. Upstream is single piston effect valve seat, downstream It is a double piston effect seat, DIB-2 function.
The valve seat has multiple sealing structures to ensure zero leakage.
The stem is blown out to prevent the stem from being ejected from the valve body due to improper operation.
It is equipped with fireproof and anti-static devices to prevent fires.
The valve seat seal and the stem seal are provided with a grease filling valve. When the sealing surface is damaged and causes leakage, the sealing grease can be injected for emergency repair.
The venting valve and the drain valve are arranged on the upper and lower sides of the valve body to ensure safety, reliability and convenient use.
Straight-buried valves are available, and the stem is extended to the needs of the project for ground operation and the corresponding grease, drain and venting devices are extended to the ground.